EGP Business Solutions
We are enhancing business operations in a big way
Buyer Scams on Amazon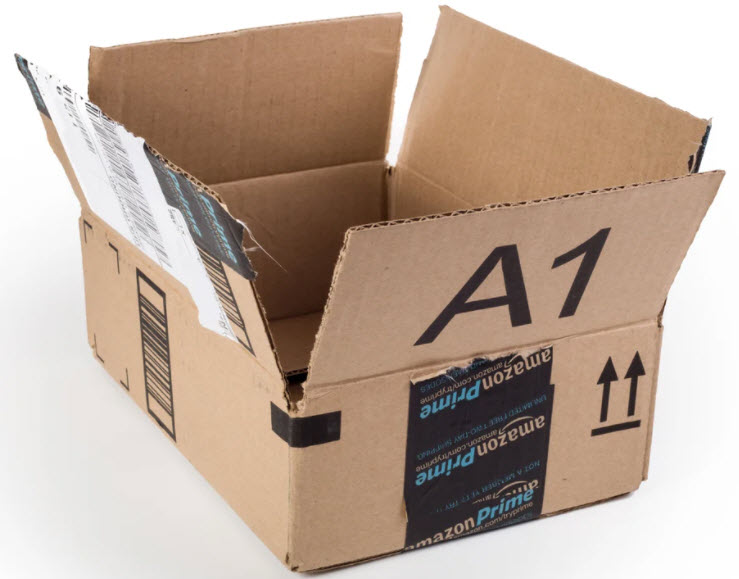 Scams on Amazon have been around since the dawn of time and a more ingenious loophole is discovered every day. As an Amazon seller, you have to protect your business from the different types of swindles that surge from day to day. Especially from buyer scams since they can take up a big chunk of your time, peace of mind, and money.
Counterfeit seller accounts are commonplace on Amazon and it seems they will continue to be every seller's nightmare for years to come. On top of this, Amazon sellers must be extremely vigilant of dishonest buyers who try to outsmart sellers, sheltering behind Amazon's customer-centric approach.
Scams affect businesses of all sizes, but smaller businesses selling on Amazon can lose from buyer scams. Remember, Amazon is a customer-centered business and their policies are designed in favor of the buyer at the sellers' expense most of the time. We have been sellers on Amazon for more than 10 years - the first thing we suggest is no FBA unless your inventory is huge. You are better off renting a storage unit if you need more room - we suggest that you ship and control your own inventory or use dependable drop shipping.
Failed Delivery
This type of scam has been around since ecommerce was first created. This unethical practice takes place when a buyer claims that the item they purchased online did not arrive. Which leads to them asking for a refund.
This practice has gradually been in decline thanks to sellers using shipping methods that include tracking options. Tracking is important for sellers, especially for expensive items. Verifying that the order was delivered and knowing the moment it arrives can protect you in disputes. Most often Amazon will rule in favor of the buyer so it is very important that you can prove what you say and even then you may not win a dispute.
Get accurate rates, print labels and provide tracking information with UPS, USPS, Fedex built into your website and integrate with Amazon.
Replace and Refund
Buyers purchase a product and then replace it with a damaged one to ask for a refund. It happens the most in the gaming and electronics sector. What sellers can do is attach tamper-proof stickers after performing a quality test on their product. Stickers also work as an indicator to check if the product was actually the one you sent. Inform buyers on your listing that you carry out quality tests on your product prior to shipping.
Phishing
Phishing or spoofing happens when someone pretends to be a trusted company, like Amazon. The purpose is to take personal information and profit from it. Phishing scams are fairly common on Amazon and, over time, they have become more and more sophisticated. Usually, malicious links and attachments are sent via email or texts so you can fall for it and download a virus. This way, scammers will have access to passwords and private information from your device.
Email Scams
Email scams are strongly connected to phishing since it is the most common way to spread a virus. To keep your seller account safe, log in directly on Amazon only not through an email link. The emails you get from buyers will appear in your Seller Central Account. Never send an item to a buyer if the purchase does not appear on your orders list at Amazon Seller Central. If you receive this type of email, do not respond - delete it and report it to Amazon. Scammers will try to collect information from you via email links.
Returns
A return scam occurs when a buyer returns an item that is different or damaged. They happen pretty often on Amazon, especially with expensive electronics. Switching the new product with a damaged model, a previous model or a cheaper version of it. Sending an empty box or one filled with rocks or sand with similar weight to the product. Waiting to return an item right before the return period to apply ends. This way they pressure the seller to process a quick refund. You need to take measures to prove what you ship. This is another reason why we do not favor FBA when working with Amazon. You never see the returned item.
Credit Card Fraud
Credit card scammers buy credit card numbers and personal information and attempt to buy items and ship them to different addresses. This can lead to chargebacks, which are a problem for the seller. When shiping send a shipping confirmation email stating that the order has been packed and inspected in your fulfillment center. Scammers will know this means you can provide video evidence of the order being sent. Stay in touch with your customers. This is more than a good business practice. It can help you avoid scams. Answering buyer inquiries in just 24 hours can mean positive feedback and can help you notice suspicious buyers sooner.
Start a Business
Turn your brilliant idea into an incorporated small business
Advertisement
A detailed business plan helps you navigate every stage of your entrepreneurial journey. Use it to define your goals, attract investors and manage cash flow. You may not believe you need one, but a business plan provides a strong foundation for the future of your company. Info Here